Graphite Electrode Grades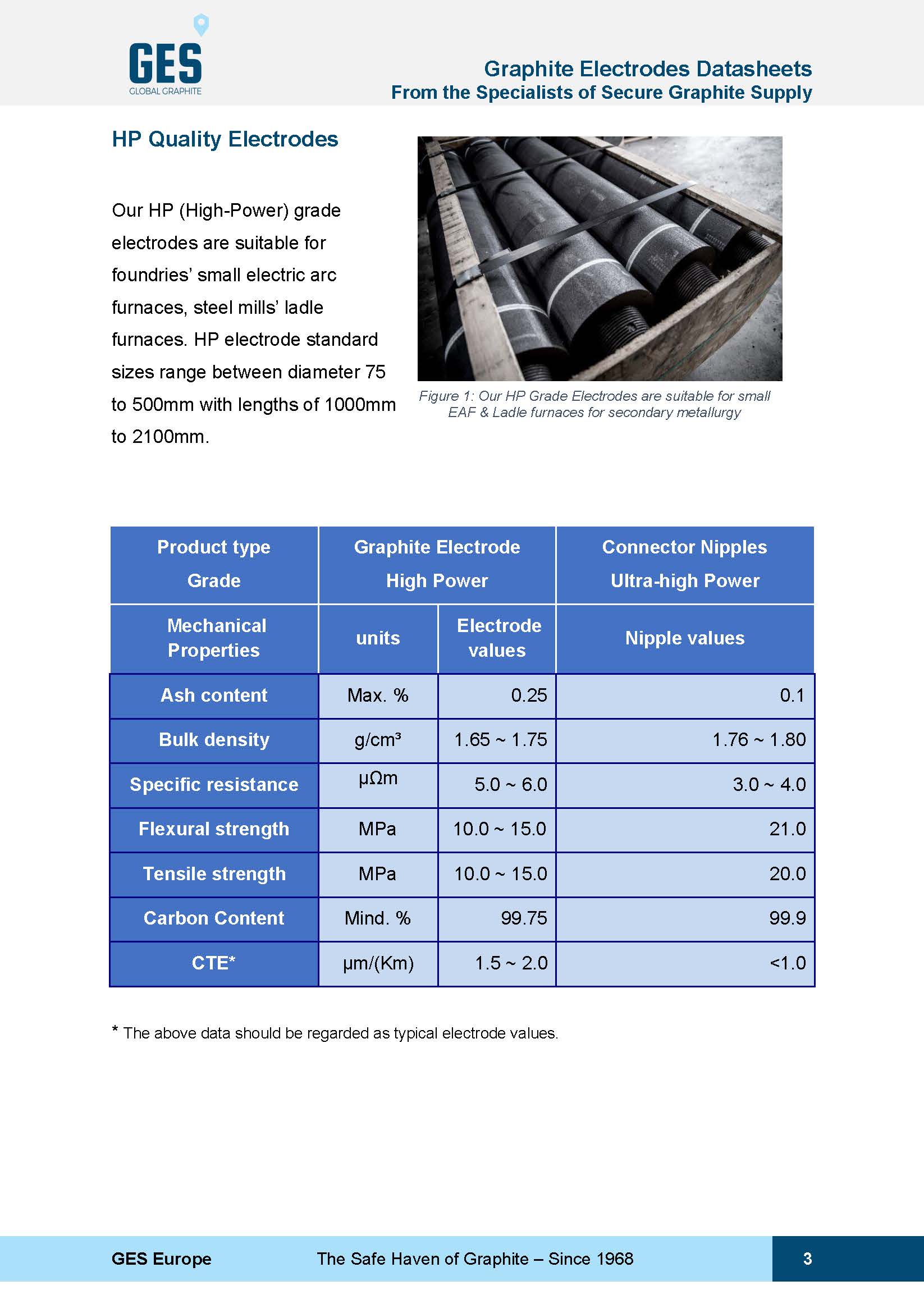 GES HP Grade Electrodes
Our HP (High-Power) grade electrodes are suitable for foundries' small electric arc furnaces, steel mills' ladle furnaces. HP electrode standard
sizes range between diameter 75 to 500mm with lengths of 1000mm to 2100mm.
GES SHP Grade Electrodes
Our SHP (Super-High-Power) quality is intended for use as an intermediate grade and offers a good compromise between advanced properties and cost efficiency. SHP is suitable for more demanding EAF and LF processes in foundries and for primary steel production. You can choose from a standard assortment of SHP electrode in the sizes of 200 to 500mm with lengths of 1500 to 2100mm.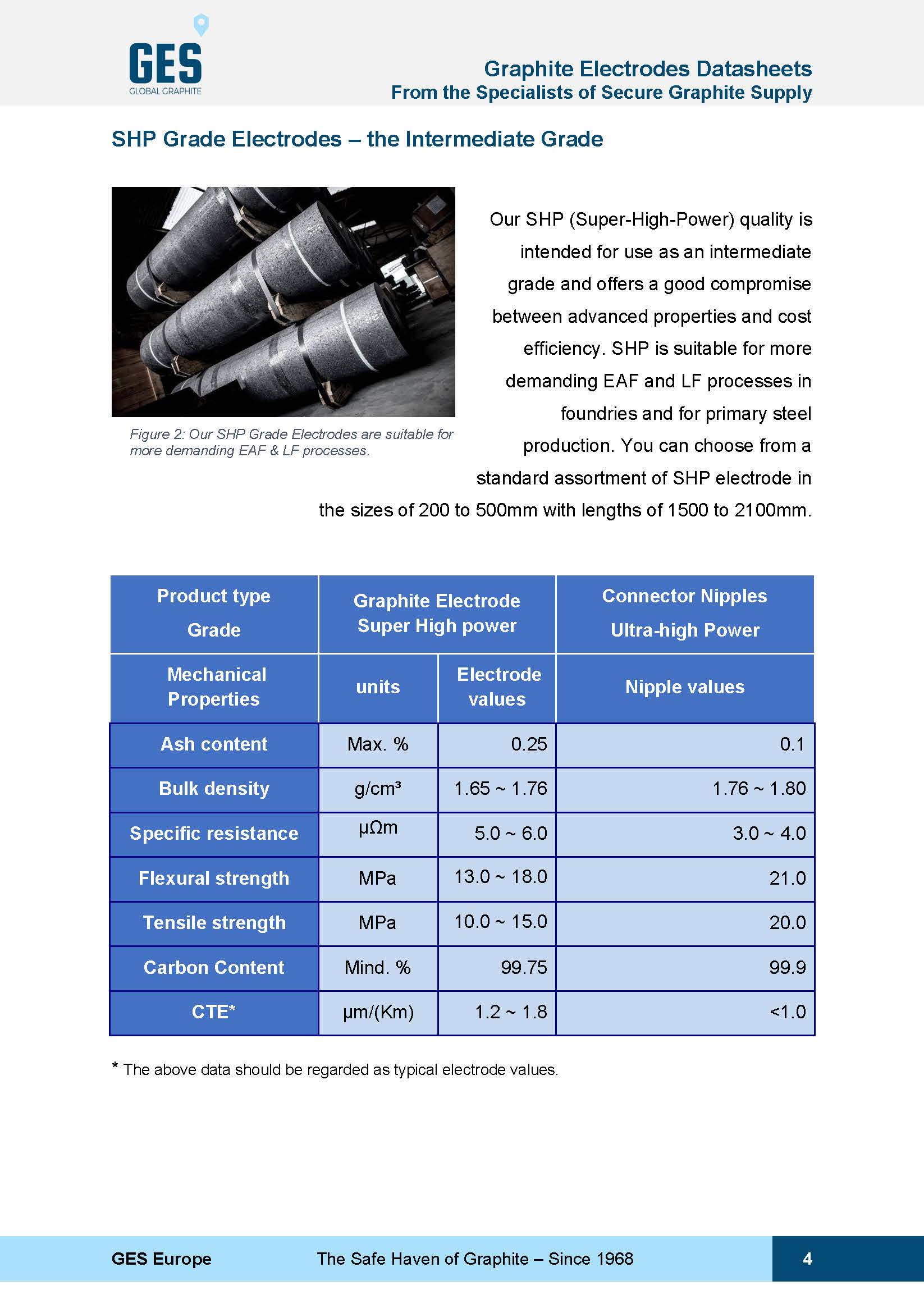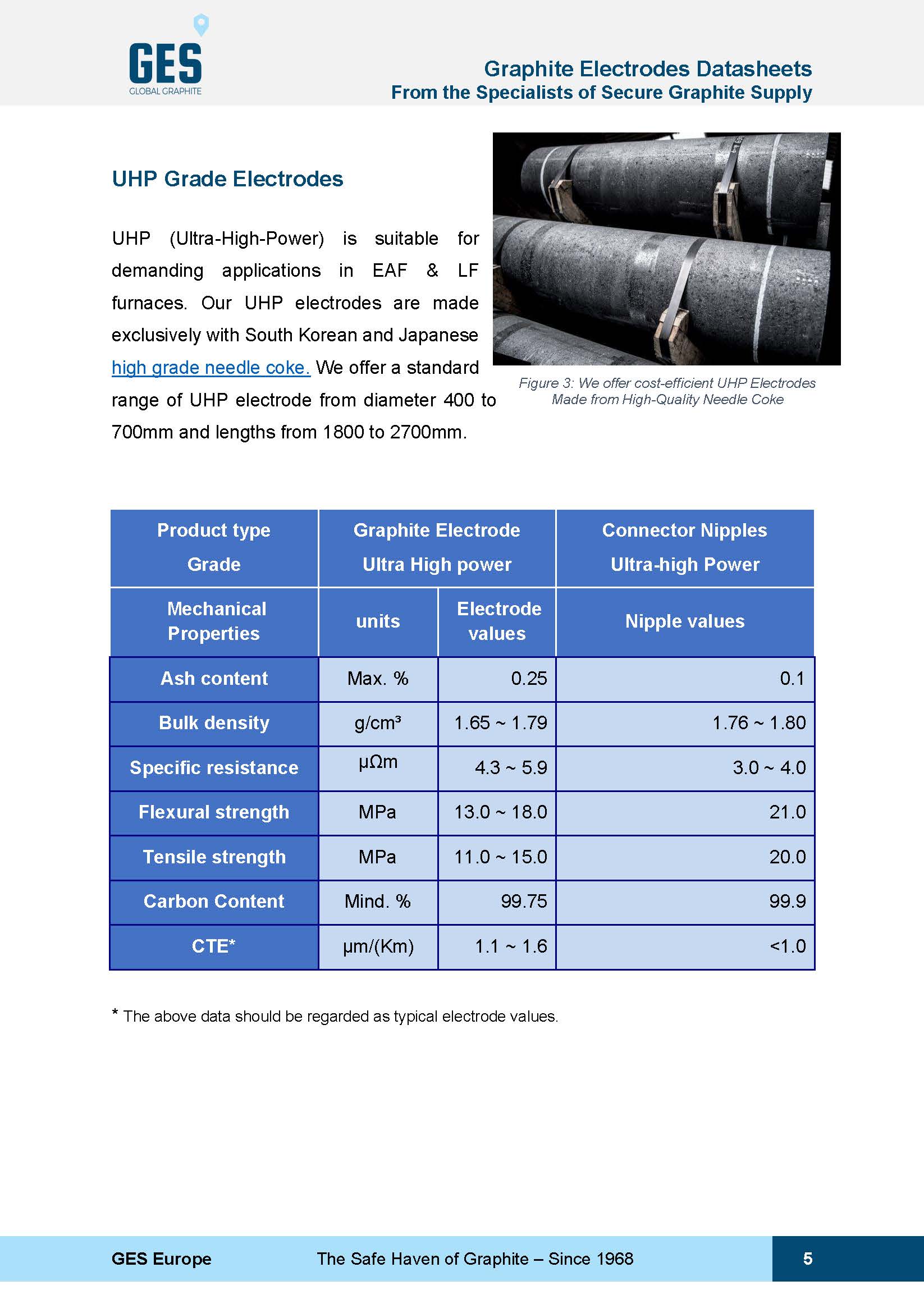 GES UHP Grade Electrodes
UHP (Ultra-High-Power) is suitable for demanding applications in EAF & LF furnaces. Our UHP electrodes are made exclusively using high grade needle coke. We offer a standard range of UHP electrode from diameter 400 to 700mm and lengths from 1800 to 2700mm.
.
Get your Free Quote Now
To give you with a tailored offer within the next 48 business hours, please provide us with the following info:
your furnace type, including maximum working current

sizes of your electrodes (diameter x length)

quantity in pieces or metric tons

preferred Delivery term

your Company name and contact person

validity date of the offer
We'll get back to you within 48 hours.